Product Description
With the axis reach 30 degree, The 5-Axis Desktop Type Dental Milling Machine enables you to mill undercuts and gain more satisfied result. With dental milling machine of 5 simultaneous working axis, JD-T5 can mill perfect teeth and power your dental lab.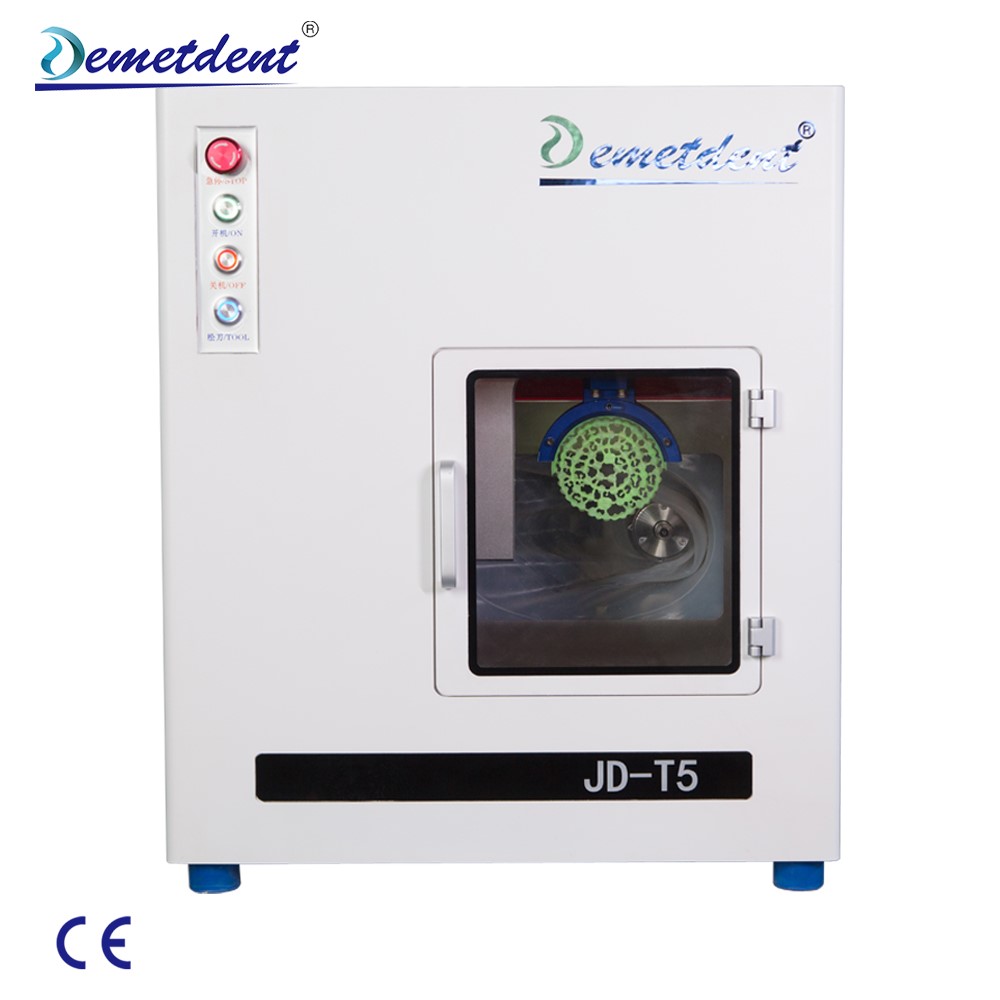 Features:
♦ Rotation range of B-axis reach ±30°
♦ Efficient zirconia milling
♦ Extreme precision
♦ Excellent performance
♦ Extraordinary stability
♦ Horizontal spindle design
♦ Worry-free after-sales service
Technical Parameters:
Milling mode: Dry
Millable material: Zirconia, Wax, PMMA
Product type: Crown/coping, Bridge, Inlay/onlay
Max spindle speed: 60000 RPM
Rotation range: 360 degree
Number of tool housed: 4
Machine Total Power: 2.6KW
Average milling time: Zirconia:8-15 min, Wax:4-12 min.
External dimensions: 540*650*650 mm
Weight: 111kg
Positioning: 0.003 mm